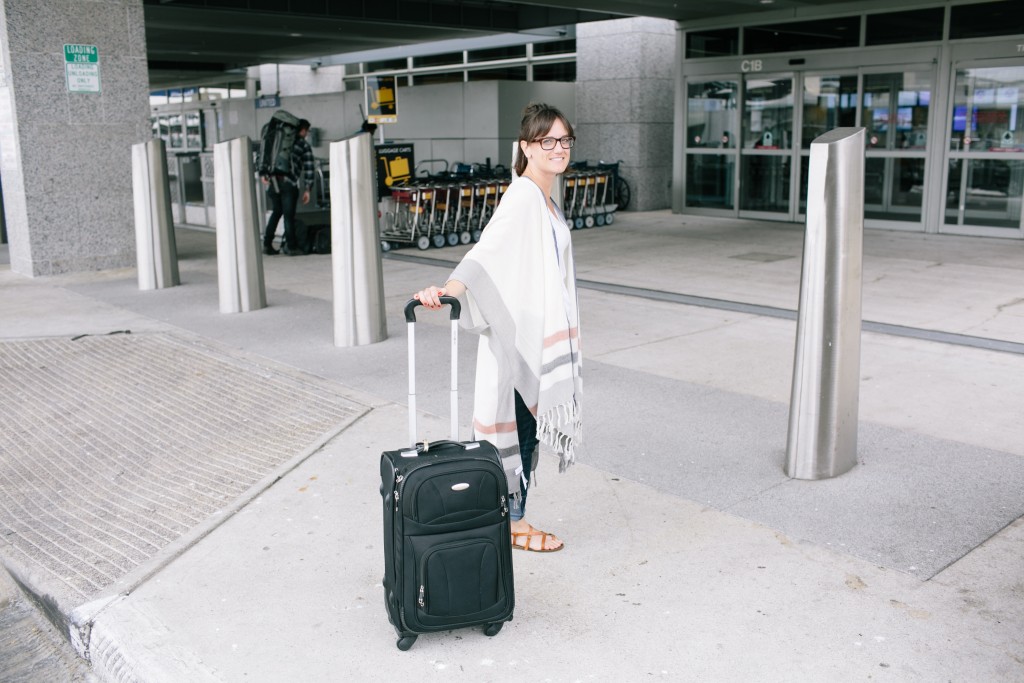 From Chicago to Austin, Chicago to Michigan, Austin to Chicago. I've made packing for weddings quick and easy (but not so light!). Everything needed for a wedding day strategically fits into a carry on-size suitcase to ensure I'm taking everything I need on board and not needing to be checked. Thank you, Frontier, for losing my checked bag causing me to have to repurchase a wedding-appropriate outfit Friday night, reminding photographers to ALWAYS carry on equipment.
So, what's in there? What's in my bag? What gear can't I live without day of a wedding…
I can tell you it's been a journey. Not once have I taken out a loan for this gear, and I would advise anyone to do the same. It's been a slow build, typically one large purchase per year, with a little travel expenses, CF cards, and camera strap here and there thrown in as the income allows. Since starting this little business 6 years ago, I'm now so happy with the lineup of gear I own. Knowing the quality of the gear, matches with the quality of photos I want to deliver to my clients every. single. time.
See below for that list, as well as a list of my "coming soon" purchases for 2016 🙂
Canon 5D Mark iii – main camera body
Canon 7D Mark ii – back up camera body
Canon 35mm 1.4 – typically on me at all times for the getting ready shots and portraits and will become my second favorite lens once the 85mm is purchased (see below)
Canon 50mm 1.4 – I rarely pick up this lens, but people love it and it's definitely a solid lens and must have. An excellent lens to get started with.
Canon 70-200mm 2.8L IS II – the beast, and captures the most beautiful details during ceremonies, and bride/groom portraits. I don't use for bridal parties, family portraits or receptions (unless out doors) but it is a dreamy, reliable, beast of a lens
Canon 24-105mm 4.0 – typically only used for dancing shots to ensure I have some focal range to get the full room shots and your brother dancing with grandma
Canon 600EX-RT Speedlite – on camera during receptions
Canon Speedlite 430EX II – off camera typically set up on a tripod in the corner for those dual-lit dance floors

7-10, 16gb CF Cards

2, 32gb SD cards – to instantly be backing up the CF cards

Two spare Canon batteries and charger

Adorama macro filters – I'm such a cheat! This is for the ring shots until I take the plunge and purchase the macro lens (see below)
Energizer rechargeable batteries – for my flashes come reception time
HoldFast Money Maker multi-camera strap – my latest purchase, and smartest. This thing looks like a cowboy belt and makes for carrying two camera bodies in a quick, ergonomic fashion

Sturdy, silver 3M hooks to easily hang the brides dress in that ideal window light no matter where the location

Fujifilm Instax 210 – before the end of the reception, I'll shoot a polaroid of my couple to include in their final package. A little gift from me to you

My own little emergency kit of deodorant (anyone else sweat their &!$ off shooting??), chapstick, bobby pins, sewing kit, lint roller, business cards, lens wipes, etc, etc

Snacks and a water bottle – whether it be almonds, a granola bar, or most-recently discovered apple sauce packs (Thanks, Jill!), it's super easy to forget to eat or lose your energy while shooting a 10-12 hour wedding on your feet
Coming soon…
ONA Leather Capri shoulder bag – this stylish baby is so deceiving you'd never know you were carrying a camera bag and can easily take it on date night or a visit to your local gallery opening
Whew! There you have it! I'm always looking for that kind gentleman to help put my bag in the overhead compartment. Benching 50lbs above my head was never a strength of mine during college tennis training…
xo