Same as my 2015 post, it doesn't quite feel like the holidays down south. We did get into the 40s here and even felt some frost (yay!) but nothing like my northerners getting inches of snow. I can't freakin wait.
Luke and I leave tomorrow for a 2-week stay in Indiana visiting our families and friends. I'll also have the joy and excitement shooting a friend's wedding on December 17th, my last of the season!
And while this season is more for seeing our nieces and nephews, and our pup experiencing snow for the first time, I wanted to share some ideas I had for gifts to share with the loved ones in your life as well.
Merry Christmas to each of you! So grateful for you all. xo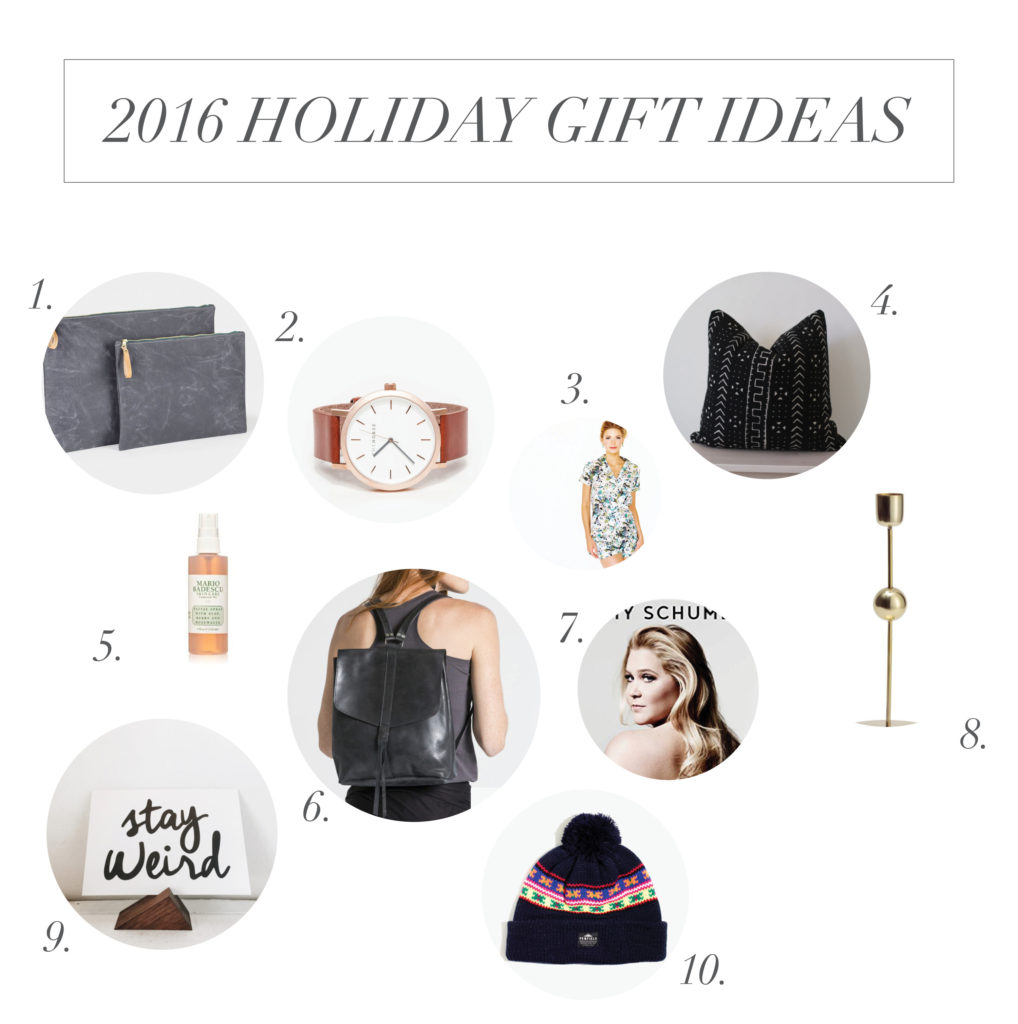 1. Waxed canvas laptop sleeve from Winter Session (really anything from this company) | 2. Rosegold + cognac watch from Horse. For the dressy days but still classic. | 3. Plum Pretty Sugar PJs, both of my sisters in law and I have a pair. PJs sets are my new jam. | 4. African Mudcloth pillows by Maewoven. These will be my next purchase of our place. | 5. Mario Badescu Facial Spray | 6. An adorable black, leather backpack from Raven & Lily. It empowers women in Etheopia using locally sourced leather from at-risk women for a fair wage. And a local ATX company! | 7. Amy Schumer's book The Girl With The Lower Back Tattoo | 8. Gold candlesticks by H&M | 9. Walnut print block. From my dear friend and another ATX artist. | 10. Navy and neon wool hat from Penfeld.