The holidays are upon us! And, despite it still being in 60s here in Texas, it is still my birthday month (the big 3-0!) and the most wonderful time of year for joy and giving.
Similar to last year, I've put together a list of the best gifts I'm eying. Either for myself, my brother in law, or our office gift exchange. Below are a few things I'm loving right now in an effort of filling your feed with some pretty, and jogging some ideas if you're in a rut!
Merry Christmas to each of you and enjoy the most wonderful time of the year! xo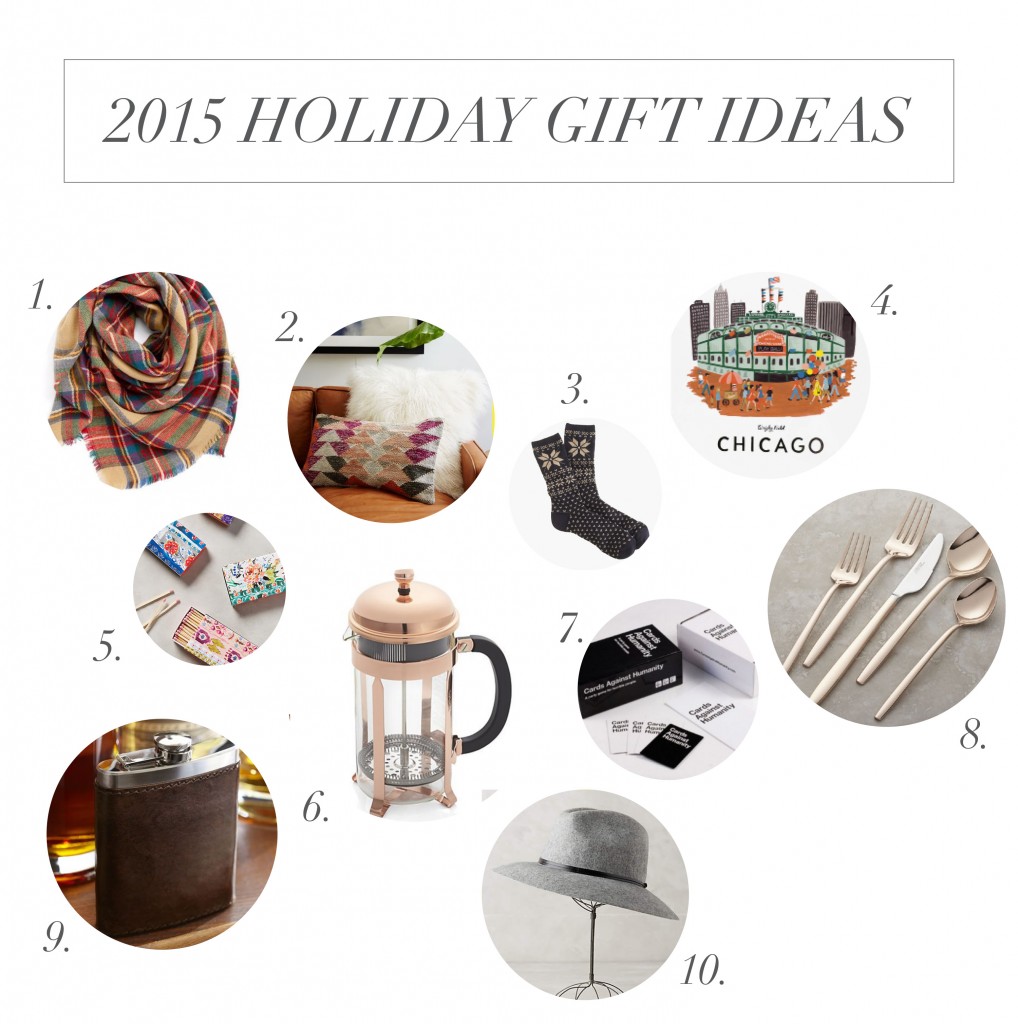 Oversized blanket scarf for those in the North | 2. Throw pillows for a fresh look to your bedroom| 3. Fair isle snowflake socks for the perfect stocking stuffer| 4. Riflepaper Co. city print to remember a vacation or (in our case) your old home | 5. Cute matches because I live for the silly little details | 6. Copper french press paired with a good grinder and local coffee beans | 7. Cards Against Humanity for the late night, two-glasses-in gatherings | 8. Rose gold flatware for your next dinner party | 9. Saddle leather flask for the man in your life | 10. Wool hat for bad hair days, and good hair days!