Let me begin this post by saying thank you to my mamma. For making Greece possible, being the greatest partner and friend a girl could ever dream of (I can't wait to see how much I'm like you as a mom), for trying new things every day on this trip, and joining me on this bucketlist adventure!
Next, I can't say enough about our new travel camera. The Fujifilm x100T. I reached out to one of my awesome photography Facebook forums asking what they all travel with and the list was pretty unanimous. I used to carry my Mark II + 1-2 lenses and it was just killing my back and light packing vibes. This little guys shoots raw, at 32mm, video, film simulation, easily fits into a little side purse or small bag, and does more that I haven't even tapped into. Check it!
Now, for the trip! I should start by saying Greece lived up to every little hope, dream, idea, instagram/Google image, rumor and story you hear/see. I loved it more than I expected to. It was the perfect overseas trip (for me!) to do while pregnant, actually reaching my third trimester while there. Athens had the history, Hydra had the walking and horses, and Satorini had the views.
Day 1 and 2: Athens
Upon our arrival to Greece by way of Chicago > Zurich > Athens, we went straight to our incredible hotel Athens Gate and went upstairs for dinner, overlooking the Acropolis as the sun went down, then walked the open market street just next to our hotel. Obviously trying to keep ourselves awake. The next morning we woke up and did a 3m bike tour with Athens by Bike (highly recommend!), took a nap, grabbed a street Gyro and hiked up to the Parthenon, then just beside the Parthenon walked up Mars Hill (mom not me!), and finally walked all over Plaka before eating along the famous Plaka stairs at Elaia. It was so, so good. Our first experience with a Greek salad. lamb, and honey donuts. Then slooooowly walked back to the hotel for some much deserved zzz's.
Day 3: Hydra
Next up, our day trip to Hydra! One of the many islands just off the coast of Athens. Took an 1.5hr long ferry and immediately grabbed some delicious breakfast right at the port. We mainly just walked all over the island, taking in it's unique culture of horses and donkeys, side streets, bougainvillea trees, and local small business and restaurants. We hiked along the coast and ended our day with some ice cream before the ferry trip back.
That night back in Athens, we walked to dinner at Arcadia and went straight to bed after!
Pro tip: many restaurants give you a free shot and/or dessert after your meal. Just go with it and enjoy.
27.5 weeks!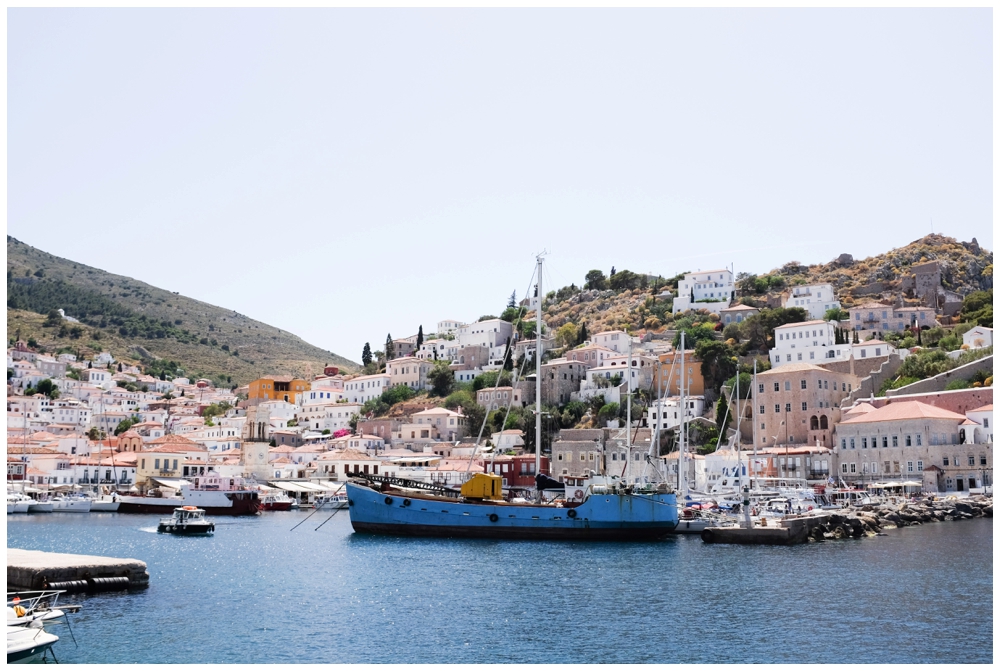 Next up part 2 in Santorini!