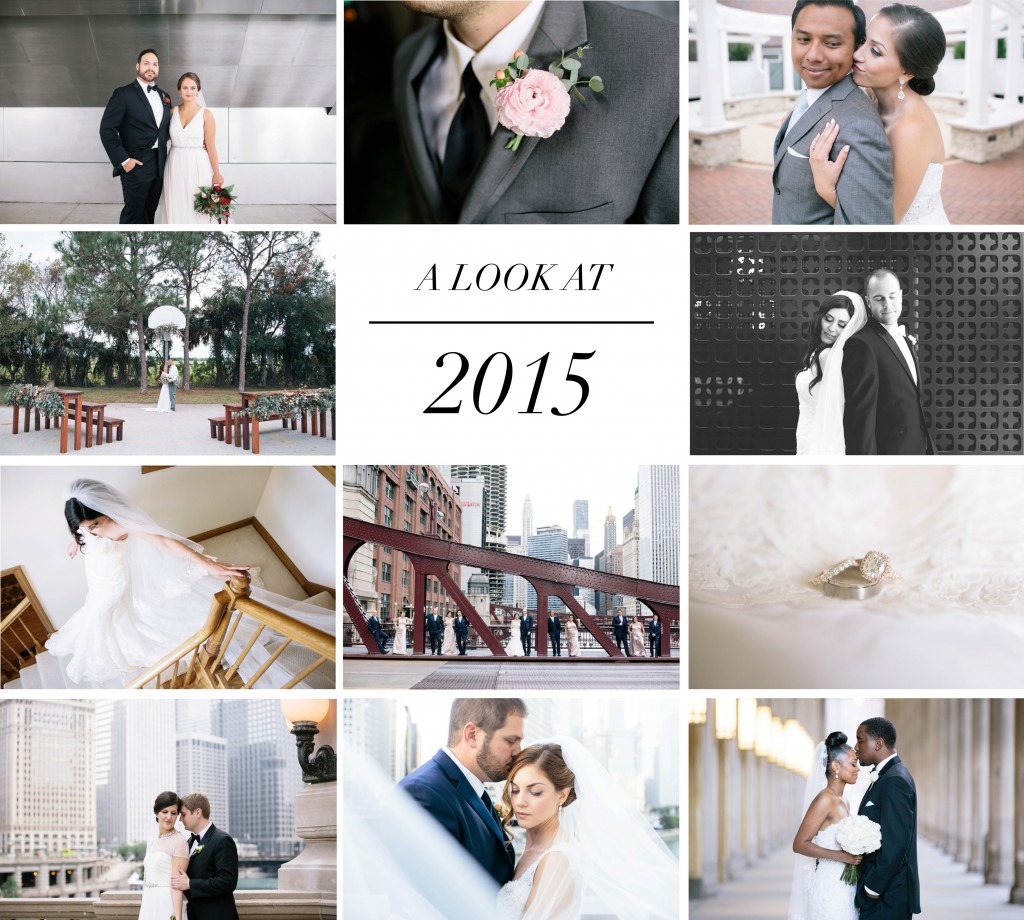 So much happened in 2015. Oh so much.
I figured I would break this year's 2015 review in to personal and professional. Because, after all, I want you all to know me and my life! I want to know you and your life! I want to know all the little details of how you met, where you went to school, how he popped the big question, when you guys bought your first place (which, we still haven't) and even when a little one excitingly comes into you life! One of the best parts of my job is staying friends with those I spent so much time with, in such an intimate way, on one of their greatest days ever.
Personal
Let's seeeee, where to begin! Well I suppose I should begin with our biggest change since we got married. Luke got into a grad program at Texas State to pursue a degree in Fiction, which brought a move to Austin in August, we enjoyed a hilarious surprise while celebrating our 2-year anniversary, we welcome our rescue pup Franny into our new Texas home (and are fully in love with her), traveled to Thailand (part 1 and part 2), tried every single cocktail bar and restaurant we could find in Chicago, I started and sadly ended a job working full-time for Contigo, and visited our closest friends and family throughout the country.
Professional
I'm actually at a loss for words for this season. Truly. I know I say that every dang year but this one felt incredibly special. Especially knowing around February that we'd be moving in August, and I had about half of my season to complete after we'd moved. However, the encouragement, excitement and even sadness I felt from each couple could straight bring me to tears. That said, I'm struggling to find the words to type this season in a nutshell but here goes…15 real weddings, two styled shoots both ending up in very exciting press (All-american Tomboy theme and Marsala and Copper Winter theme), my first courthouse wedding, a wedding back at our reception location, captured so much love and little hidden moments, and received word about accomplishing one of my greatest professional goals to date — which is killing me to not share with y'all! Stay tuned.
2016
I have no doubt 2016 will look different. Moving a business is tough, but I have only faith and excitement in the new couples, new weddings, new vendors, new photographers, and new locations I'll have the opportunity to work with. AND have 4 (or more!) excuses to get back to Chicago to capture a few more weddings in the city that got me to where markit photography is.
Bring it on 2016, and here's to you 2015,
Kristi
Check out posts on years 2014 and 2013 for a deeper dive, and to see how far we've come! What an amazing ride.