This shoot, where to begin…
I guess it could start with us, moving to Austin last year, me second shooting here and there with a couple rad Austin wedding photographers realizing "Oh my, I need to step up my game with these Texas, hill country weddings in my portfolio. I got nothin" And so, last January, a Pinterest page was born starting with our lavender, purple, and slate color palette.
My first connection was through a dear coworker who got married last July. Her florist and planner was Twyla with Remi & Gold, and she agreed to meet me for a glass of red at Henri's. It was an instant hit between us and this girl is CONNECTED in the Austin wedding industry. After our meeting we'd selected a time of year, vision, and list of vendors to begin reaching out to. From there, it was emails, emails, calls, emails. Every person I connect with was 100% on board and pumped for the vision we'd made.
Everything and everyone had fallen into place but the venue. At first I was searching only lavender fields, 'cuz hello, so pretty. Then a Facebook ad came up for "Austin's best new venues" and so I clicked, and there is it was. I fell in love with Addison Grove's clean white site, wildflower field, longhorns, and oak trees. Matt immediately wrote back to my inquiry, and even had a truck that we could use for pick up and drop off of our rentals. It was all happening.
The next few months were a lot of check in's, final details, mock up reviews, logistics, and a timeline. And then it all came together on that perfectly cloudy day last May. Not only am I happy to have this as a portfolio piece and added experience designing and managing a shoot, but it was featured on Every Last Detail recently so I also hope it brings inspiration to brides everywhere. Thank you to everyone for your support and enthusiasm to help on this shoot! I truly couldn't have done it without your skills and encouragement. xo
Twyla, with Remi & Gold, AKA my right-hand gal on this shoot. I knew from the minute I met her we'd be a good team and she was everything I needed to stay sane and execute this shoot. I truly cannot say enough about her floral and tablescape designs using Birch & Brass' table, chairs, linens and place settings. Everything I shot had her magic touch to it. If you are ever looking for someone to support your wedding day, or want to know the latest hot spot in Austin, she's your girl.
All of our desserts were handmade by Candace with Simply Delicious Custom Cakes, another Brides of Austin vendor. I had a conversation with Candace on the phone in which she immediately proposed the lavender honey shortbread and mini donuts with lavender icing. And, minutes before the shoot, she found this PERFECT dresser to showcase her desserts. Total clutch move and just the sweetest (pun!) girl you can imagine.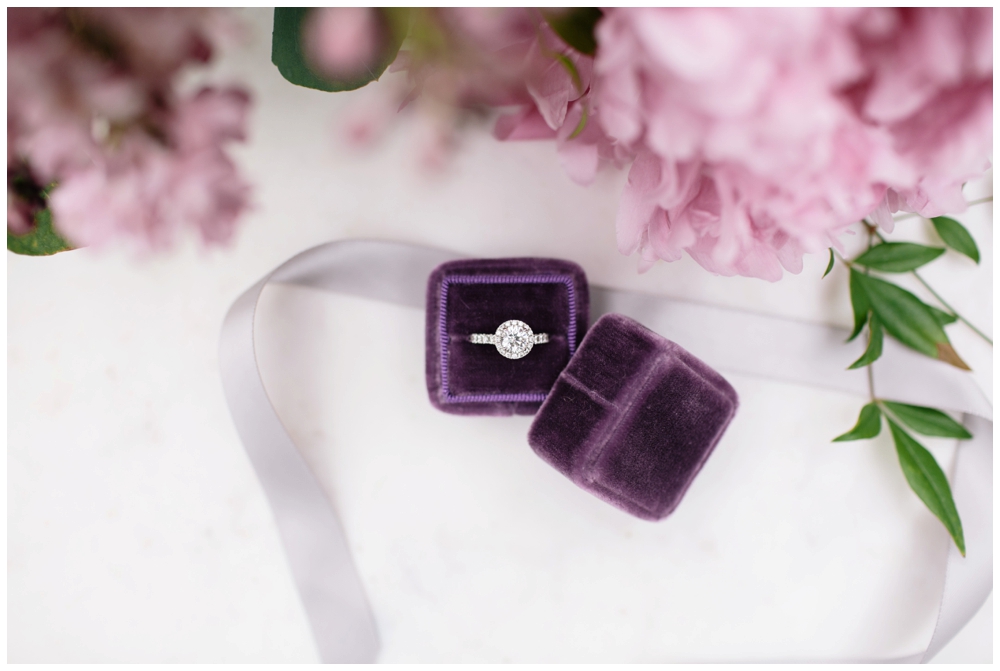 My coworker, Kristen's, wedding band and a velvet box from Etsy.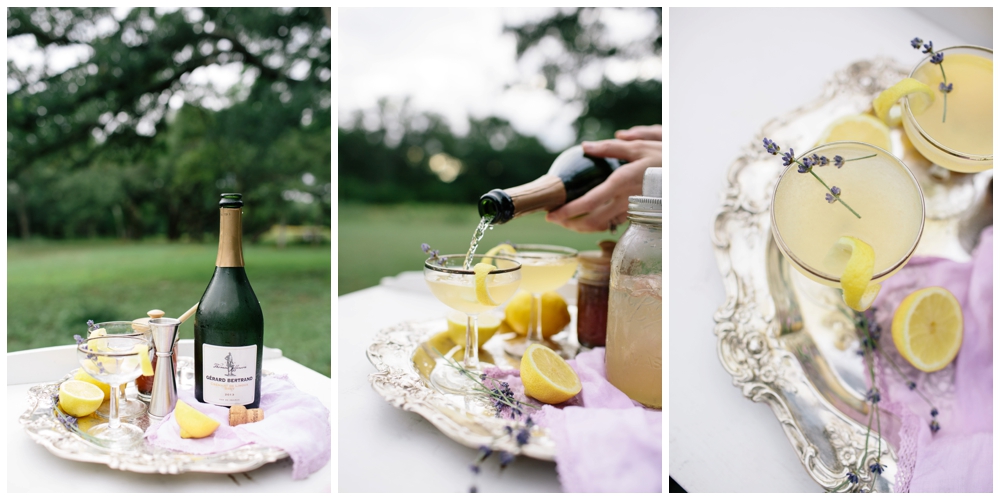 Oh Little Fox's brilliant cocktail recipe, the Lavender French 75, paired with Remi & Gold's florals, her mother's tray and vintage lavender handkerchief. See the full recipe on Every Last Detail.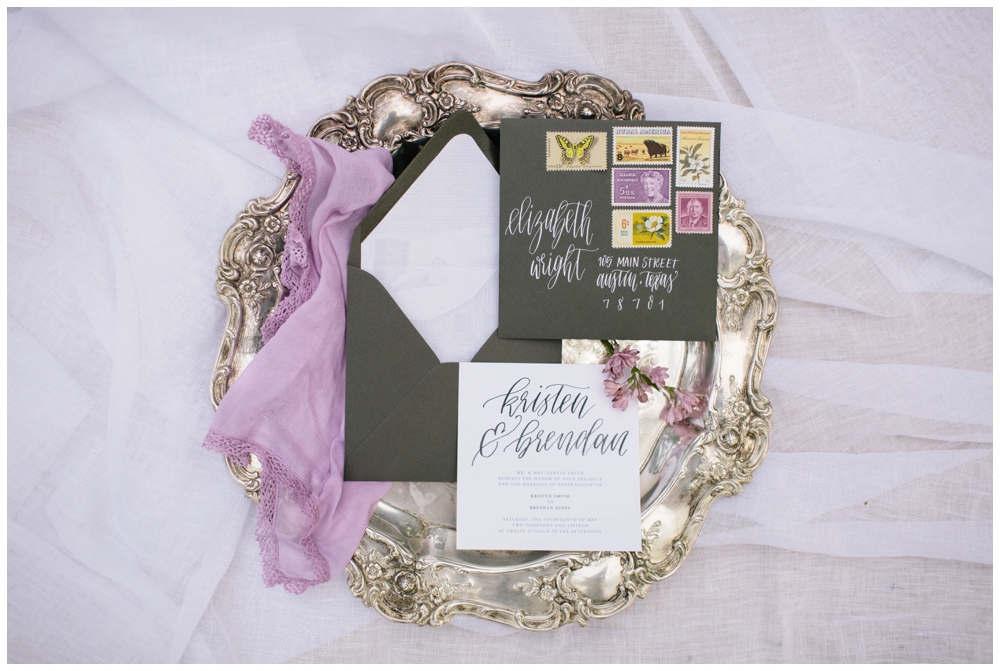 Liberty Riggs is in Tuesdays Together with me and jumped at the idea of teaming up with the invitation set. She was on it. From the first mood board to the execution. You can't see it very well in the picture, but there is a graphic of the barn as the envelope liner. Brilliant.
And finally, our models and their beautiful look. Kristen and Brendan go to our church and, upon meeting Kristen at our Friendsgiving last year, I knew I had to have her for a shoot. They got married a few years ago and were excited (and a tad nervous!) to be in front of the camera again, but couldn't have been more onboard and perfect. Lauren with Lola Beauty did Kristen's flawless hair and make up and Shelbi of Moonlight & Moss custom designed and made the dress, the incredible two-piece grey tulle dress. A dress I couldn't have dreamed up with all the research, instagram feeds, or pinterest pages in the world.