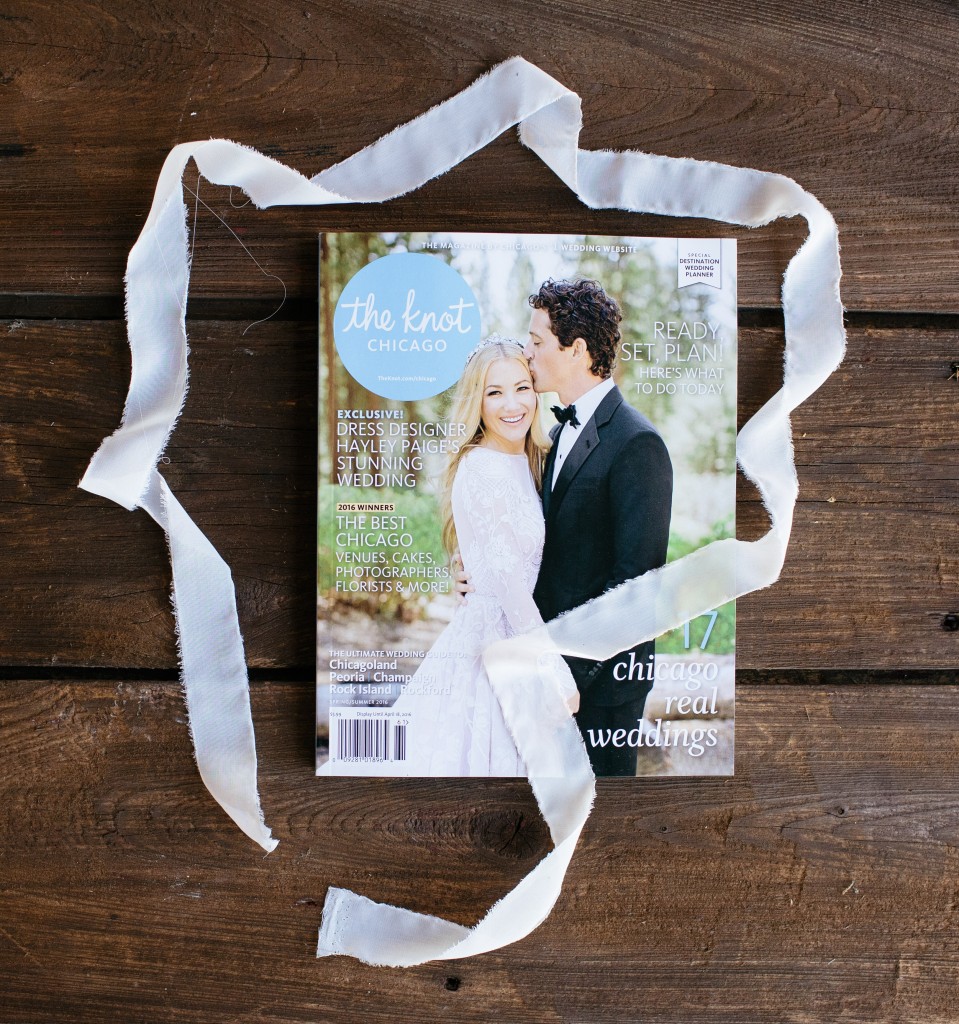 It's here! My first placement in print, and I can't imagine being more grateful than I am right now, writing this post. Having a Chicago real wedding included in the newest The Knot Chicago edition has me all kinds of giddy. There is nothing cooler than holding you work, your hard work, holding almost 7 years of building a little business from the ground up. Hoping that a freshly engaged girl picks up a copy at her local Target and finds even the slightest of joy or inspiration from those three pages.
To Brittney and Gary, thank you for trusting me to capture your day. Thank you for becoming incredible friends. Thank you for the shared excitement when we found out your wedding was getting published.
To see more from Brittney and Gary's beautiful wedding day, view their post here.